09.03.2017
Goodness Gracious Café is Restaurant of the Month for March '17
Our Restaurant of the Month for March '17 is Goodness Gracious Café, located on Montreal Road. With a commitment to quality and flavour, Goodness Gracious offers homestyle meals as a healthy and friendly alternative to traditional takeout food.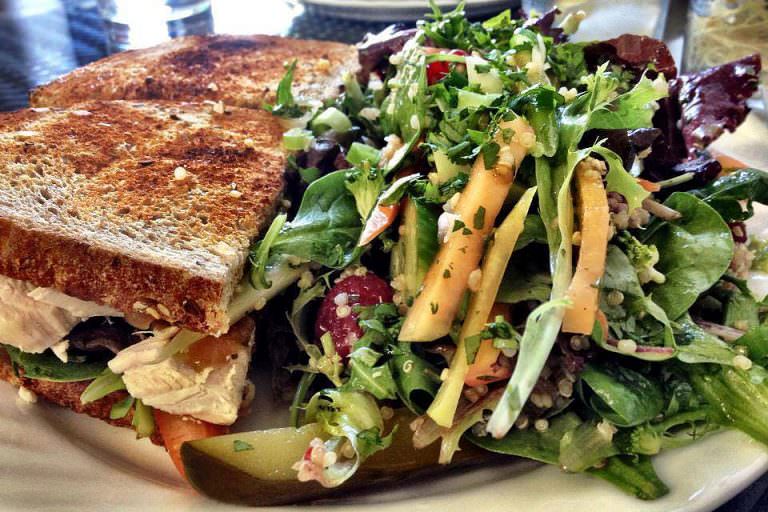 The diverse menu is cooked to order with fresh ingredients ensuring extraordinary taste. Innovative yet comforting, selections are influenced by Cajun, Italian, French, and Chinese cuisines with the relaxed overtones of a traditional "Mom's Kitchen." Options include homemade Cabbage Rolls, Tofu Stir Fry, and a signature Chicken & Avocado Club with prosciutto and pumpkin seeds, optionally available with gluten free bread. Beverage offerings—including juices, lemonade and iced tea—are prepared onsite, as is Goodness Gracious' delicious coconut cream pie.
A local hidden gem with a sleek and cozy atmosphere, Goodness Gracious Café is open for brunch and lunch Tuesday through Sunday in the Winter with expanded hours in the warmer months. Explore Goodness Gracious' full menu and find contact information below.
This month, Denise G. wins a $25 gift certificate to eat at Goodness Gracious Café and Claude P. wins $50 towards their next eyewear purchase at Klein Optical. Winners have been notified. To be entered in future giveaways, subscribe to our newsletter below.