25.05.2017
Custom Sun Protection with PROFILO! Premium Clip-ons
It's difficult to discount the portability and convenience of clip-on sunglasses. However, as awareness of sun-related eye damage increases, designers and influencers continue to place greater emphasis on eyewear as fashion. Consequently, most manufacturers no longer offer clip-ons for ophthalmic frames, instead focusing efforts on dedicated sunglass collections. Third-party clip-ons continue to exist but fail to offer seamless design and fit—especially with plastic frames.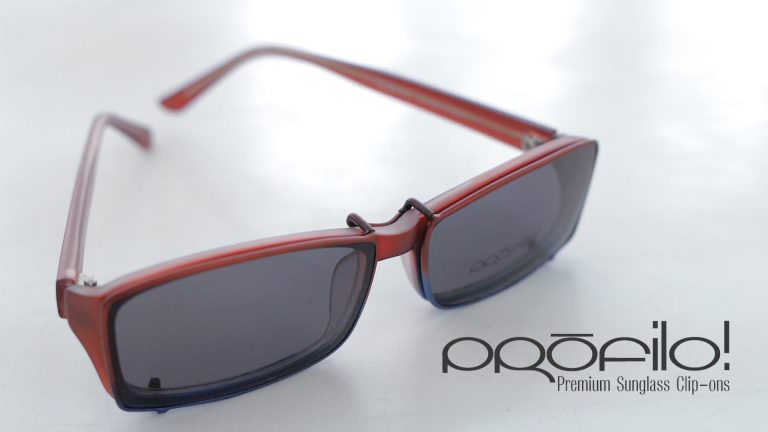 A solution for those who continue to desire clip-ons emerges in PROFILO! Premium sunglass clip-ons. Compared to off-the-shelf options, PROFILO! clip-ons provide an extremely precise pressure-fit, eliminating the need for a clunky clasp mechanism. Your frame is sent to a specialized lab where its shape is perfectly duplicated. Manufactured from stainless steel, the result is a clip-on that is durable while up to 30% thinner and lighter than other brands.
Aesthetically, PROFILO! clip-ons sit coherently alongside your frame. Your custom clip-on will match the colour and bevels of your frame, while polarized or non-polarized lenses are available in a variety of tints. All choices include complete UV400 protection plus anti-reflective coating to reduce glare.
While dedicated sunglasses provide the most style, the largest coverage area, and the crispest vision possible, custom clip-ons by PROFILO! provide a compact and economical sun protection option. Drop by or get in touch to find out more about this or Klein Optical's other personalized vision solutions.